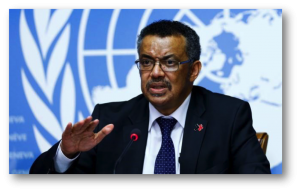 Getting ready for Geneva!
We are getting ready to participate in WHO´s Executive Board meeting beginning next Monday. Under the new DG, Tedros Gebreysus, and his new leadership team WHO´s priorities for the upcoming years, its budget constraints and its future role in a changing political and institutional landscape will be discussed with the board members. CSOs and the media will follow the proceedings and Priti Patnaik prepared a very good overview with some interesting thoughts for The Wire. You can find this article here. We will certainly keep you posted on the discussions in Geneva! (Photo credit: Reuters / The Wire)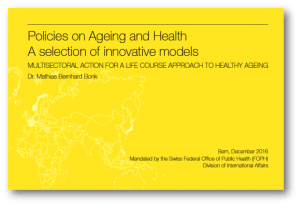 Policies On Ageing And Health
Population ageing is expected to become the next global public health challenge. Overarching national ageing frameworks, innovative policies and public services across multiple sectors and a broader evidence-base will be required. The overall aim of this study is to present public policies and programmes designed to promote healthy ageing. The study demonstrates the complexity of challenges, the diversity of stakeholders involved, and the variety of measures and initiatives in the area of ageing and health.